It's rare day in my life that I'm only reading one book at a time. In fact, I'm more likely to be reading a few too many at once. One advantage to this practice, however, is that sometimes books shine a light on each other that wouldn't be as obvious if I had to remember all the details for months or years. But when the audiobook I'm listening to in the car mirrors a scene or an idea from the novel I've got on my nightstand, both take on a greater relevance and depth. Like wine and cheese or coffee and dessert, some books just bring out the best in each other.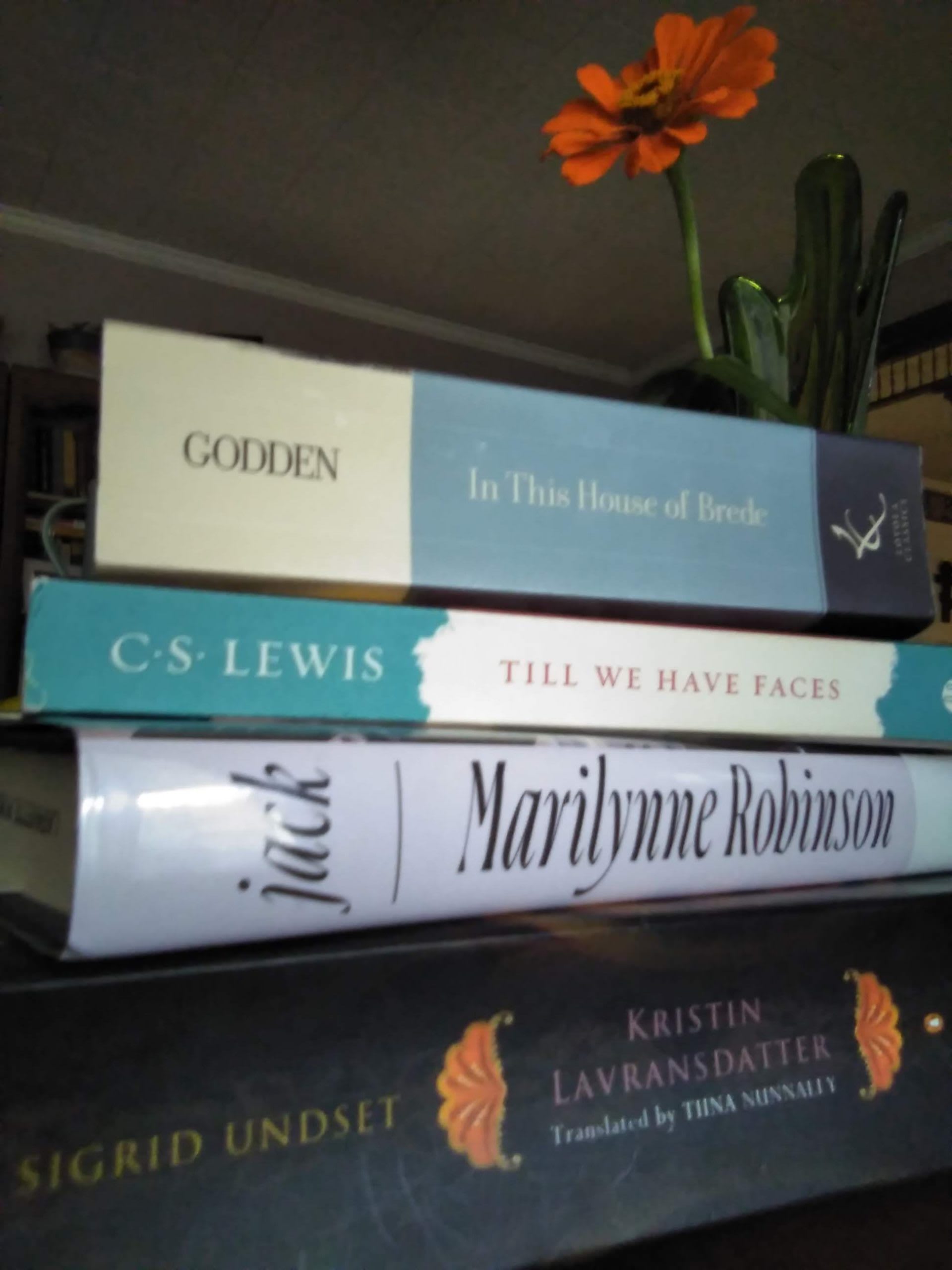 Because of how interesting these relationships can be, I thought it would be fun to start a list of some the pairs I've stumbled across. I'd love for you to add your own epiphanic parings in the comments, and I hope this is a list that will keep growing in the future. Here are a few complementary titles to start with:
IN THIS HOUSE OF BREDE (Rumer Godden) & MARIETTE IN ECSTASY (Ron Hansen) — Two very different novels whose main characters are women entering convents. BREDE is one of my favorite novels; MARIETTE is not, but I felt the ending was so satisfying that it made it worth the read.
EGG AND SPOON (Gregory Maguire) & A GENTLEMAN IN MOSCOW (Amor Towles) — It's the whimsy and the Russian setting that tie these two together. You might think there would be little room whimsy for a former noble under house arrest in his hotel (GENTLEMAN). You'd be wrong. But don't let the light-hearted moments fool you – both these novels pack an emotional punch.
KRISTIN LAVRANSDATTER (Sigrid Undset) & TILL WE HAVE FACES (C.S. Lewis) & "The Sentimentality of William Tavener" (Willa Cather) — The stories in KRISTIN and FACES are very different on the surface, but the deeper themes of our fallen, broken experiences of love tie these two together. "Sentimentality" (a short story) has interesting things to say about long-lived marriages, especially next to KRISTIN.
JACK (Marilynne Robinson) & BORN A CRIME (Trevor Noah) — It's been a while since I read Trevor Noah's autobiography, but JACK feels like it could be written in his parents' perspective. Though they're set half a world apart, the books feel like two sides of the same coin. (On a side note, Marilynne Robinson's whole GILEAD series deserves to be read as a group, I think. I still need to read LILA, but reading GILEAD and HOME back-to-back made both books feel richer than they did alone.